5th Avenue Barber Co. - A Premier Barber Shop for the Discerning Gentleman
May 18, 2020
Clientes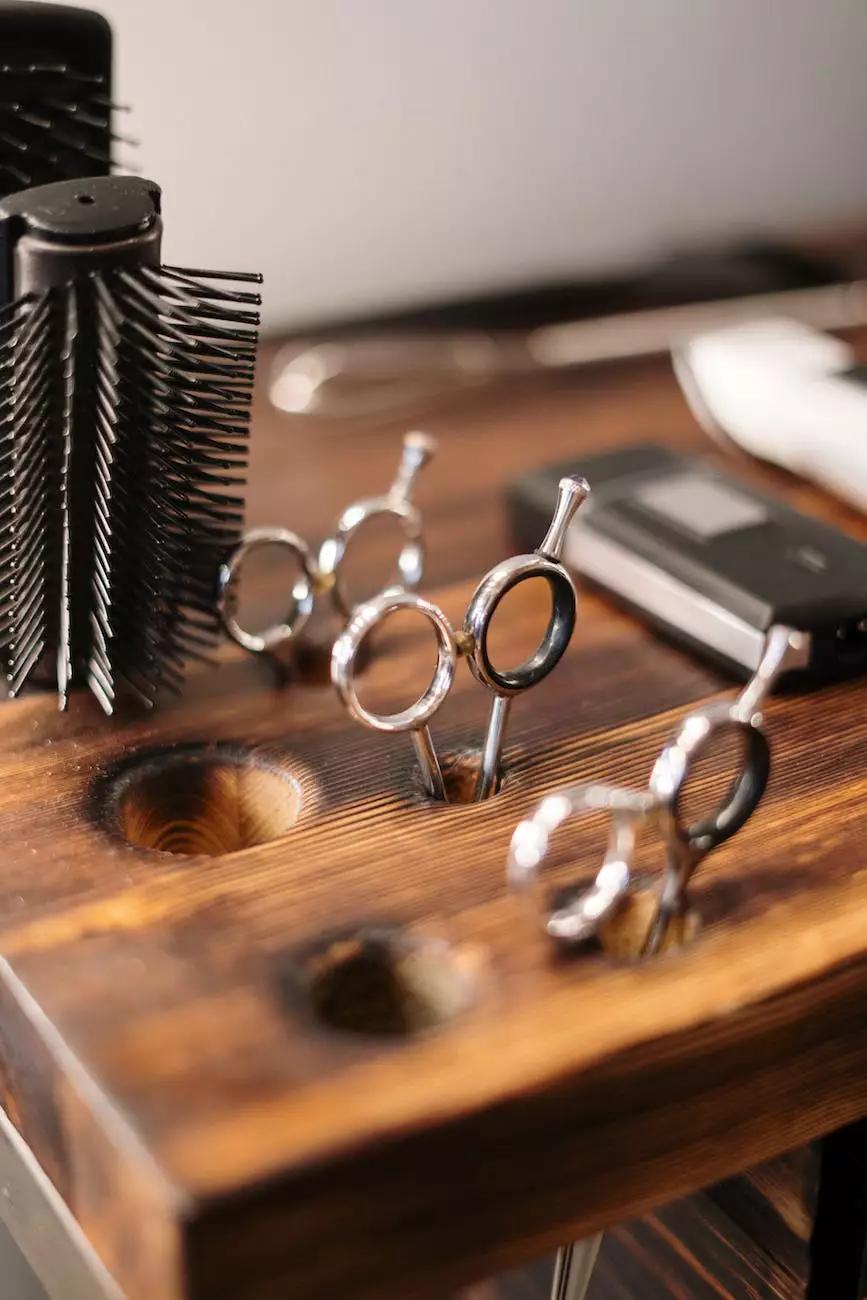 Welcome to 5th Avenue Barber Co., the ultimate destination for the modern man seeking an outstanding grooming experience. As one of the leading barber shops in the industry, we pride ourselves on delivering exceptional haircuts, shaves, and grooming services that exceed expectations.
Unparalleled Skill and Expertise
At 5th Avenue Barber Co., our team of highly skilled barbers boasts extensive experience in traditional barbering techniques. With a keen eye for detail and a commitment to precision, our barbers are dedicated to crafting the perfect hairstyle that complements your unique features and personal style.
Whether you desire a classic, timeless haircut or a more modern and edgy look, our talented barbers will work closely with you to achieve your desired outcome. Equipped with top-of-the-line tools and following the latest industry trends, our barbers deliver remarkable results that leave you feeling confident and refined.
A Luxurious Haven of Authenticity
Step into our elegant establishment and be transported to a world of timeless sophistication. The ambiance at 5th Avenue Barber Co. is designed to provide you with a sanctuary of relaxation and indulgence. From the rich aroma of premium grooming products to the luxurious seating and warm, inviting atmosphere, our barber shop ensures a truly elevated experience.
Our commitment to quality extends beyond our services. We carefully curate a selection of the finest grooming products, including premium hair care and shaving products. Our barbers utilize these high-quality products to enhance your grooming experience and leave you looking and feeling your absolute best.
Comprehensive Range of Services
5th Avenue Barber Co. offers a comprehensive range of services tailored to meet the diverse needs of our esteemed clientele. Our services include:
Stylish Haircuts: Our skilled barbers specialize in a wide variety of haircuts, from classic gentleman cuts to modern, trendy styles.
Expert Shaving: Experience the art of traditional wet shaving with our luxurious shaving services, ensuring a smooth and close shave every time.
Beard Grooming and Maintenance: Our barbers are masters in beard styling, trimming, and maintenance, helping you achieve a perfectly groomed beard.
Facial Treatments: Relax and rejuvenate with our selection of facial treatments, designed to cleanse, exfoliate, and revitalize your skin.
Scalp and Hair Treatments: Pamper your scalp and hair with our nourishing treatments, promoting healthy hair growth and scalp rejuvenation.
Personalized Styling Advice: Our friendly barbers are always happy to provide personalized styling advice and recommendations tailored to your unique needs and preferences.
The 5th Avenue Experience
When you choose 5th Avenue Barber Co., you are not just getting a haircut; you are embarking on a journey of unparalleled grooming excellence. Our commitment to exceptional service, unmatched skill, and a luxurious ambiance sets us apart from the competition.
As a valued customer, your satisfaction is our top priority. We prioritize open communication and actively listen to your preferences, ensuring that your desired hairstyle is achieved to perfection. Our barbers take the time to understand your individual needs, providing personalized attention that guarantees your utmost satisfaction.
Contact A-ProSEO Solutions for Exceptional SEO Services
A-ProSEO Solutions is a trusted provider of top-notch SEO services in the Business and Consumer Services industry. With a team of highly skilled professionals and a proven track record of success, we are dedicated to helping businesses like yours boost their online visibility and outrank competitors on search engines like Google. Contact us now to learn more about our exceptional SEO services and take your online presence to new heights.