Website Accessibility and ADA Compliance
Nov 27, 2021
Blog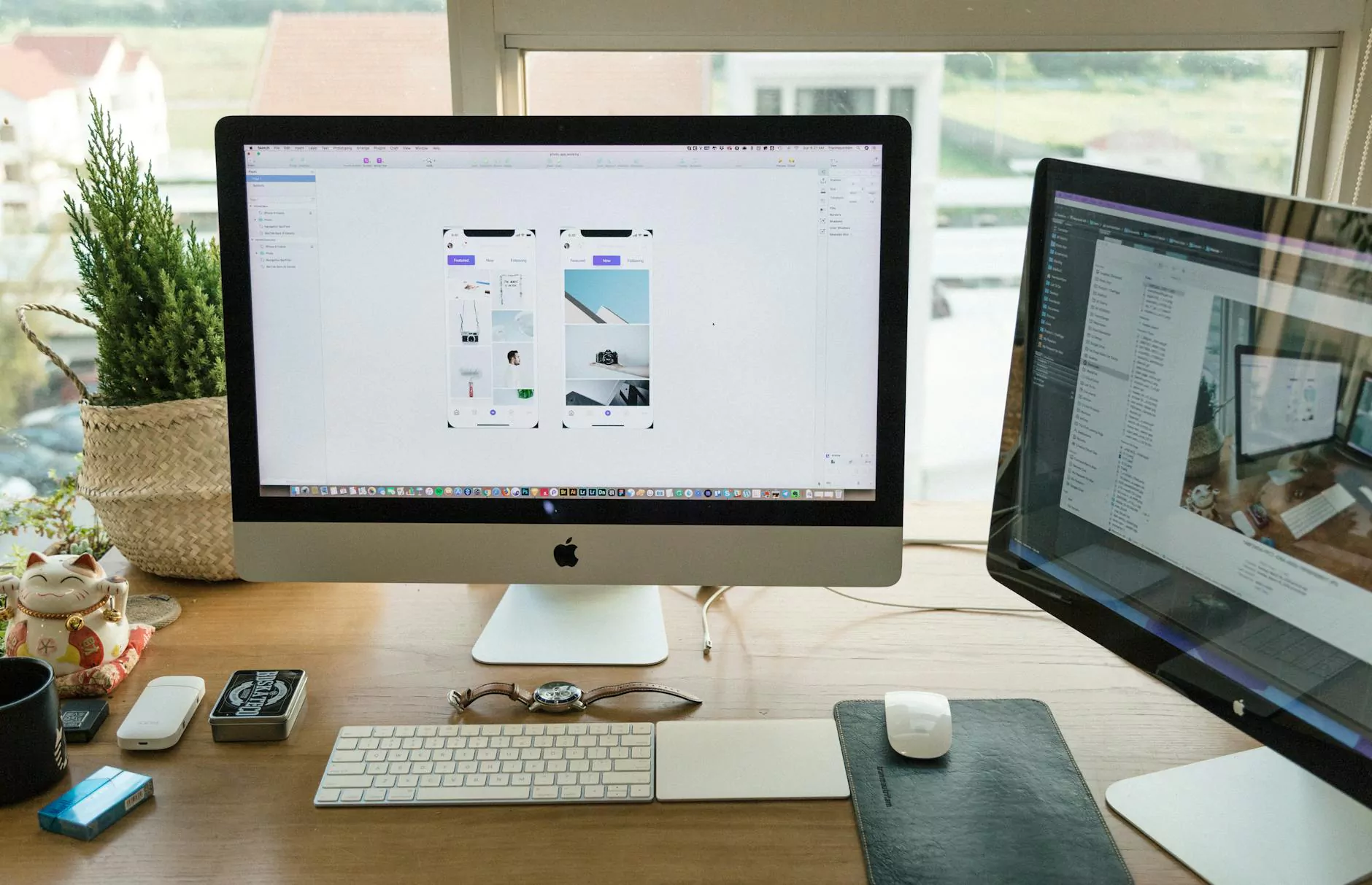 Introduction
Welcome to A-ProSEO Solutions, your trusted partner in optimizing your online presence. In today's digital landscape, having a website that is accessible and compliant with the Americans with Disabilities Act (ADA) is crucial for businesses to succeed. Our specialized SEO services in the Business and Consumer Services industry focus on enhancing website accessibility and ADA compliance to improve user experience and boost search engine rankings.
The Importance of Website Accessibility
Website accessibility refers to the practice of designing and developing websites that can be easily used and accessed by individuals with disabilities. Ensuring your website is accessible helps to create an inclusive online environment, allowing people with diverse abilities to navigate and engage with your content effectively.
Enhancing User Experience
Implementing accessibility features on your website not only benefits individuals with disabilities but also improves the overall user experience for all visitors. By removing barriers that may hinder navigation or the ability to consume information, you create a seamless browsing experience and increase user satisfaction.
Legal Compliance with ADA
The ADA mandates that businesses provide equal access to goods and services for individuals with disabilities. While the ADA does not explicitly outline website accessibility standards, courts have interpreted the law to extend to the digital realm. Failing to make your website accessible may expose your business to legal risks and potential lawsuits.
Our Approach to Website Accessibility
At A-ProSEO Solutions, we understand the significance of website accessibility and its impact on both users and search engine rankings. Our team of SEO experts and copywriters work closely together to ensure your website meets the latest accessibility guidelines and ADA compliance requirements.
Comprehensive Audit and Analysis
We begin by conducting a thorough audit of your website, examining its structure, design, and content. Our experienced team analyzes each element to identify potential accessibility barriers and areas for improvement. This includes assessing color contrast, alternative text for images, keyboard navigation, headings hierarchy, and more.
Implementing Accessible Design Principles
Based on the audit findings, we develop a tailored plan to address any accessibility issues. Our web designers optimize your website's layout, ensuring it is user-friendly for everyone. We pay close attention to proper heading structure, clear navigation menus, and intuitive user interfaces.
Accessible Content Creation
Our copywriters craft engaging content that not only meets accessibility standards but also captivates your target audience. We utilize proper HTML markup, descriptive headings, and alternative text for images to enhance readability and comprehension.
Integration of Assistive Technologies
We facilitate the integration of assistive technologies such as screen readers, text-to-speech software, and keyboard input options to make your website accessible to individuals with visual impairments, cognitive disabilities, and mobility limitations.
Benefits of Website Accessibility and ADA Compliance
Investing in website accessibility and ADA compliance offers numerous advantages to your business:
Expanded Audience Reach: By catering to individuals with disabilities, you tap into a larger consumer base, potentially increasing your customer base.
Improved SEO: Search engines value accessible websites. By implementing accessibility features, you enhance search engine visibility and improve organic rankings.
Positive Brand Image: Demonstrating your commitment to inclusivity and equal access helps build trust and loyalty among customers and clients.
Legal Protection: Ensuring ADA compliance minimizes legal risks, shielding your business from potential lawsuits and penalties.
Enhanced User Engagement: A user-friendly website encourages visitors to spend more time exploring your content, leading to higher engagement and conversion rates.
Partner with A-ProSEO Solutions
At A-ProSEO Solutions, we have a proven track record of helping businesses achieve optimal website accessibility and ADA compliance. Our SEO expertise combined with our commitment to delivering top-notch solutions ensure your website stands out in search engine rankings, helping you outrank the competition.
Contact us today to learn more about our comprehensive SEO services and how we can assist you in enhancing your website's accessibility. Give your business the competitive edge it deserves.