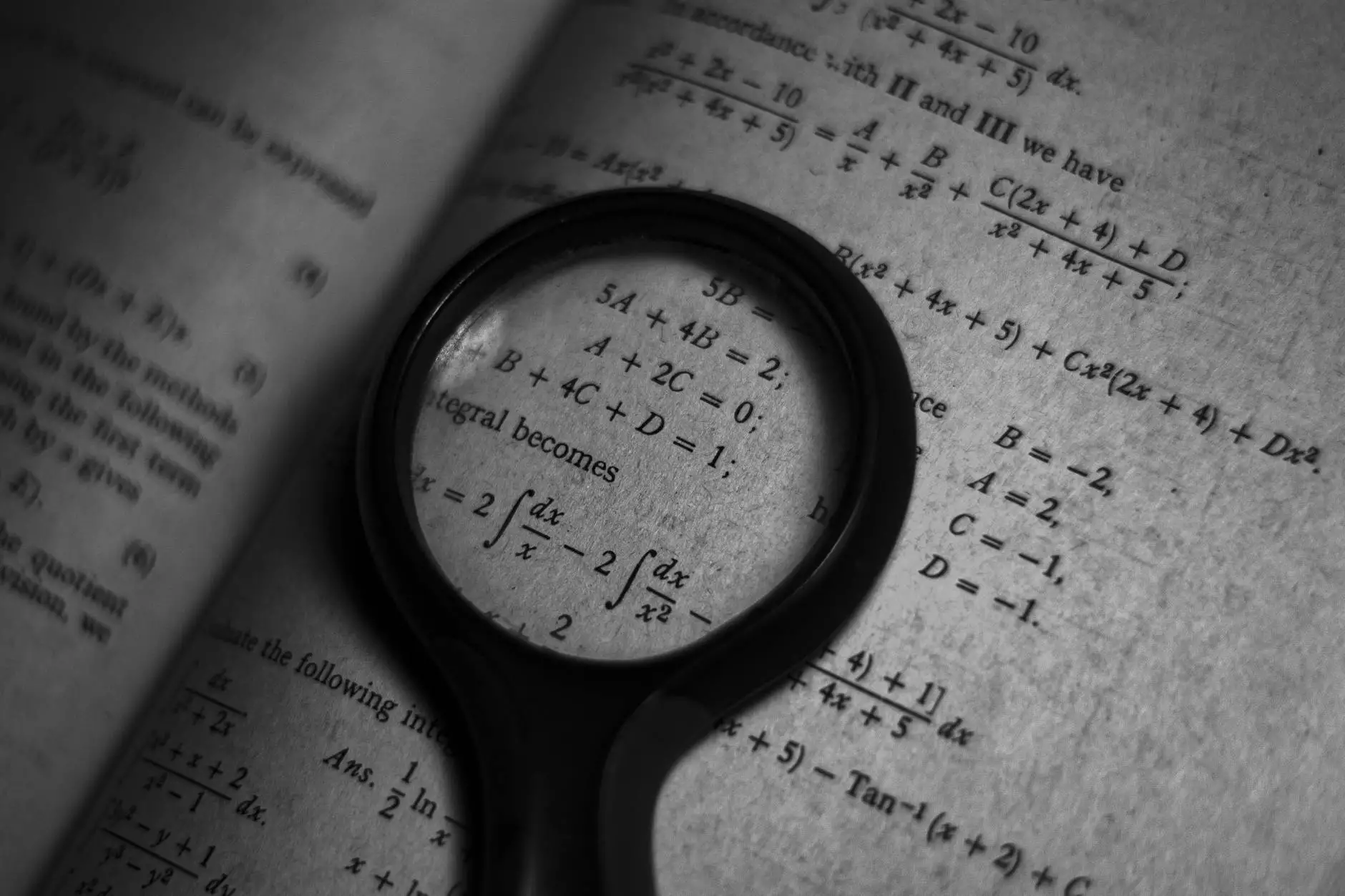 Welcome to A-ProSEO Solutions, your go-to destination for high-end SEO services. Our expert team specializes in landing page optimization to help your website achieve higher rankings on Google and other search engines. With our comprehensive understanding of the latest trends and best practices in SEO, we are committed to providing you with tailored solutions that drive organic traffic and improve your online visibility.
Why Landing Page Optimization Matters
As a business in the digital age, it is crucial to optimize your landing pages to capture the attention of your target audience and convert them into valuable customers. Landing page optimization involves strategically refining key elements of your website to enhance user experience, increase engagement, and drive meaningful conversions.
Maximizing Conversion Rates
A well-optimized landing page acts as a powerful sales tool, ensuring that visitors take a desired action, such as making a purchase, submitting a form, or signing up for a newsletter. By analyzing user behavior, performing A/B testing, and implementing data-driven insights, we can fine-tune your landing pages to maximize conversion rates and generate measurable results.
Improving Search Engine Rankings
Search engine optimization is crucial for improving your website's visibility to potential customers. Our meticulous approach to landing page optimization includes keyword research, on-page optimization, and effective linking strategies. By optimizing your landing pages, we can help you rank higher on Google and increase organic traffic to your website.
Our Landing Page Optimization Process
At A-ProSEO Solutions, we believe in a comprehensive approach to landing page optimization. Our team of skilled professionals will conduct an in-depth analysis of your website, identify areas for improvement, and implement strategic changes that align with your business goals. Here is an overview of our process:
1. Research and Analysis
We begin by understanding your target audience, their preferences, and their search habits. Through careful research and analysis, we identify relevant keywords, user intent, and potential barriers to conversion. This step allows us to create a solid foundation for your landing page optimization strategy.
2. Optimizing On-Page Elements
We optimize various on-page elements, including title tags, meta descriptions, headings, and content. By strategically using keywords and providing valuable information, we ensure that search engines and users can easily identify the purpose and relevance of your landing pages.
3. Compelling and Persuasive Copy
Great copy is the heart of effective landing page optimization. Our team of skilled copywriters excels in crafting persuasive and engaging content that resonates with your target audience. We focus on creating compelling headlines, clear value propositions, and persuasive calls-to-action that drive action and conversions.
4. Enhancing User Experience
A seamless user experience is vital for keeping visitors engaged and encouraging them to explore your website further. We optimize page loading speed, mobile responsiveness, and overall usability to ensure that visitors have a positive experience and are more likely to convert.
5. A/B Testing and Optimization
Through rigorous A/B testing, we continually refine and optimize your landing pages. By comparing different versions and measuring their performance, we can make data-driven decisions to further enhance conversion rates and overall effectiveness.
Why Choose A-ProSEO Solutions?
With the abundance of SEO service providers out there, it can be challenging to select the right one for your business. Here are a few reasons why A-ProSEO Solutions stands out:
Expertise and Experience
We have a team of seasoned SEO professionals who possess a wealth of knowledge and experience in the field. Our proven track record of delivering exceptional results speaks for itself. With us, you can be confident that your landing page optimization needs are in capable hands.
Customized Solutions
Every business is unique, and we understand that a one-size-fits-all approach won't work. That's why we take the time to understand your specific requirements and tailor our solutions accordingly. Our personalized approach ensures that you receive the best possible outcomes for your business.
Transparent Communication
We prioritize clear and transparent communication with our clients. From initial consultation to regular progress updates, we keep you informed every step of the way. We believe in building strong, long-term relationships based on trust and integrity.
Proven Results
We let our results do the talking. With a focus on data-driven strategies and continual optimization, we have helped numerous businesses achieve significant improvements in their search engine rankings, organic traffic, and conversions. Don't just take our word for it—explore our case studies and success stories to see our expertise in action.
Contact Us Today
If you're ready to take your landing pages to the next level and improve your online presence, contact A-ProSEO Solutions today. Our team of experts is eager to discuss your unique requirements and develop a customized landing page optimization strategy that aligns with your business goals. Let us help you drive more organic traffic, increase conversions, and grow your business!