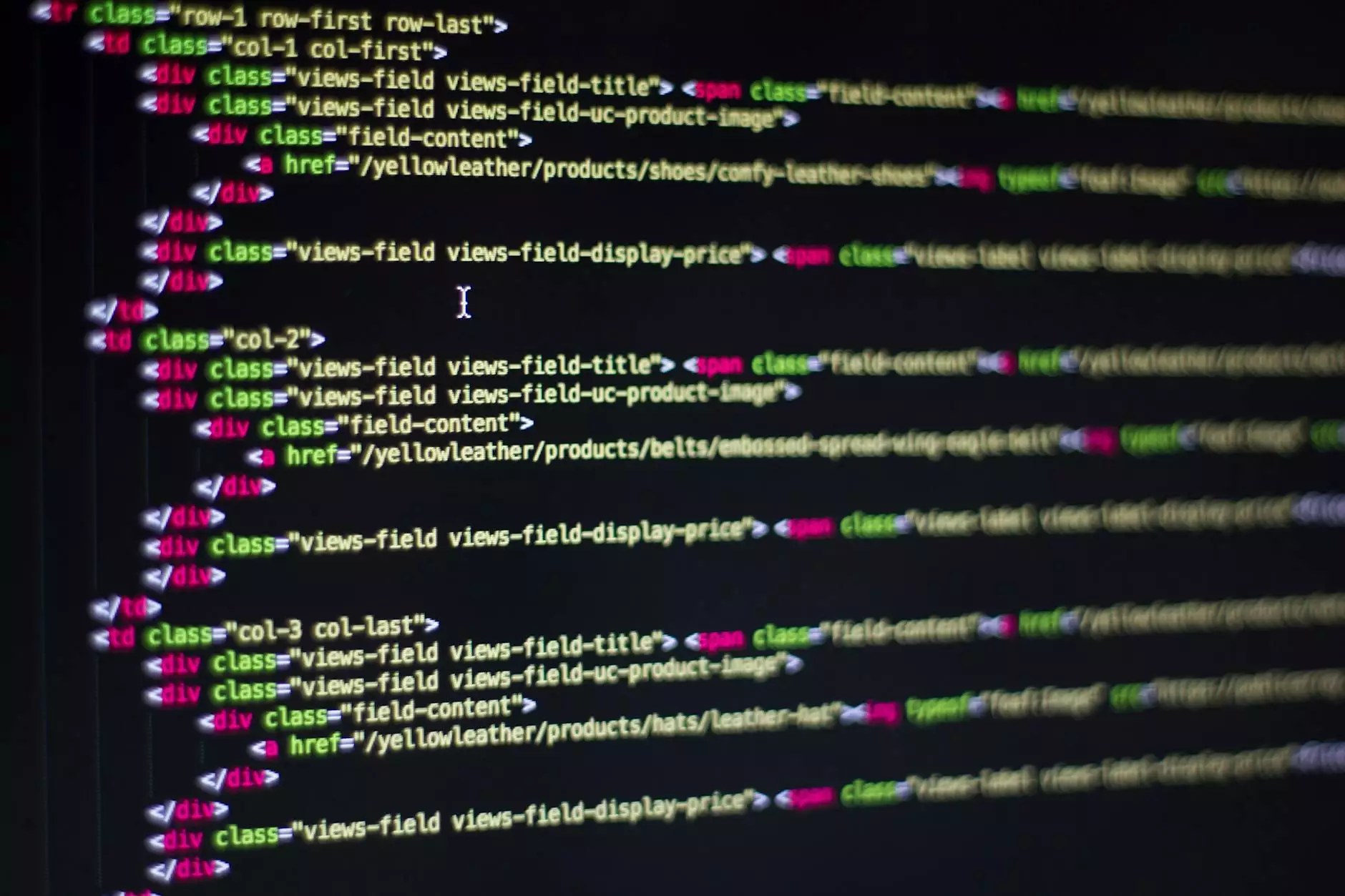 Welcome to A-ProSEO Solutions, your premier choice for Joomla website design in Tampa FL. We specialize in providing high-quality Joomla development services, helping businesses and consumers achieve their online goals. With our comprehensive SEO expertise, we can take your website to new heights and outrank your competitors in search engine results pages (SERPs).
Professional Joomla Development in Tampa FL
Our team of experienced Joomla developers has the skills and knowledge to create customized websites that perfectly fit your business needs. Whether you're looking to launch a new website or improve your existing one, we can deliver exceptional results tailored to your requirements.
The Importance of Joomla Website Design
A well-designed website is crucial in today's digital landscape. It not only attracts visitors but also entices them to stay and explore what you have to offer. Joomla, being a powerful and versatile content management system (CMS), provides endless possibilities for creating visually appealing and functional websites.
At A-ProSEO Solutions, we understand the importance of a solid online presence for your business. With our Joomla website design services, we ensure that your website not only looks stunning but is also user-friendly, responsive, and optimized for search engines.
Why Choose A-ProSEO Solutions?
When it comes to Joomla development and SEO services, we stand out from the competition. Here's why:
1. Extensive Experience
With years of experience in the industry, we have honed our skills and perfected our craft. Our team of Joomla developers has a deep understanding of the platform and keeps up with the latest trends and best practices to deliver exceptional results for our clients.
2. Customized Solutions
We believe in providing tailored solutions that meet the unique needs of each client. We take the time to understand your business objectives, target audience, and industry to create a website that reflects your brand identity and drives conversions.
3. Comprehensive SEO Services
Simply having a beautifully designed website is not enough. To succeed in the online world, your website needs to be optimized for search engines. Our SEO experts employ proven strategies to boost your website's visibility, drive organic traffic, and increase your chances of ranking higher in SERPs.
4. Exceptional Customer Service
We prioritize customer satisfaction and strive to provide the highest level of service. From the initial consultation to the final website launch and beyond, we are here to support you every step of the way. Our friendly and knowledgeable team is always available to address your questions and concerns.
Our Process
At A-ProSEO Solutions, we follow a systematic approach to ensure the success of your Joomla website design project:
1. Consultation and Discovery
We begin by understanding your business, goals, and target market. This helps us develop a detailed plan that aligns with your vision and objectives.
2. Design and Development
Our talented team of Joomla developers and designers bring your vision to life. We focus on creating a visually stunning website that engages visitors and leaves a lasting impression.
3. Content Creation and Optimization
No website is complete without high-quality content. Our copywriters craft engaging and keyword-rich content that resonates with your audience and spreads your message effectively.
4. SEO Implementation
Optimizing your website for search engines is crucial for online success. We implement SEO best practices to improve your website's visibility, ensuring that your target audience can easily find you.
5. Testing and Launch
To ensure a seamless user experience, we rigorously test your website across various devices and browsers. Once everything is thoroughly checked, we launch your website and assist you with any post-launch tasks.
6. Ongoing Support and Monitoring
Our relationship doesn't end with the launch of your website. We provide ongoing support, monitor your website's performance, and make any necessary optimizations to ensure its continued success.
Contact Us Today
Are you ready to take your online presence to the next level? Contact A-ProSEO Solutions today for the best Joomla developer in Tampa FL. Our team of experts is here to provide top-notch Joomla website design and SEO services that will help you outrank your competitors and drive more traffic to your website.
Don't settle for anything less than exceptional. Partner with A-ProSEO Solutions and experience the difference of professional Joomla development.